Christmas is over, and the compelling urge to complete as many knitting projects as possible has passed. What a relief to again be knitting any old project. The holiday deadline did wonders for my UFO status, however, as I finished nearly everything on my list. Rob was, once again, this year's knitting victim, and my dad's 2nd sock was delayed by a few days. But it felt great to give away so many knitted gifts.
We also drove to Chicago to attend a family holiday party. Here's a shot of me and Marty at the hotel, sporting our hand knits: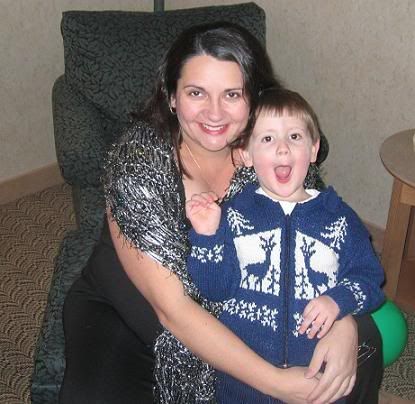 More pics coming soon!